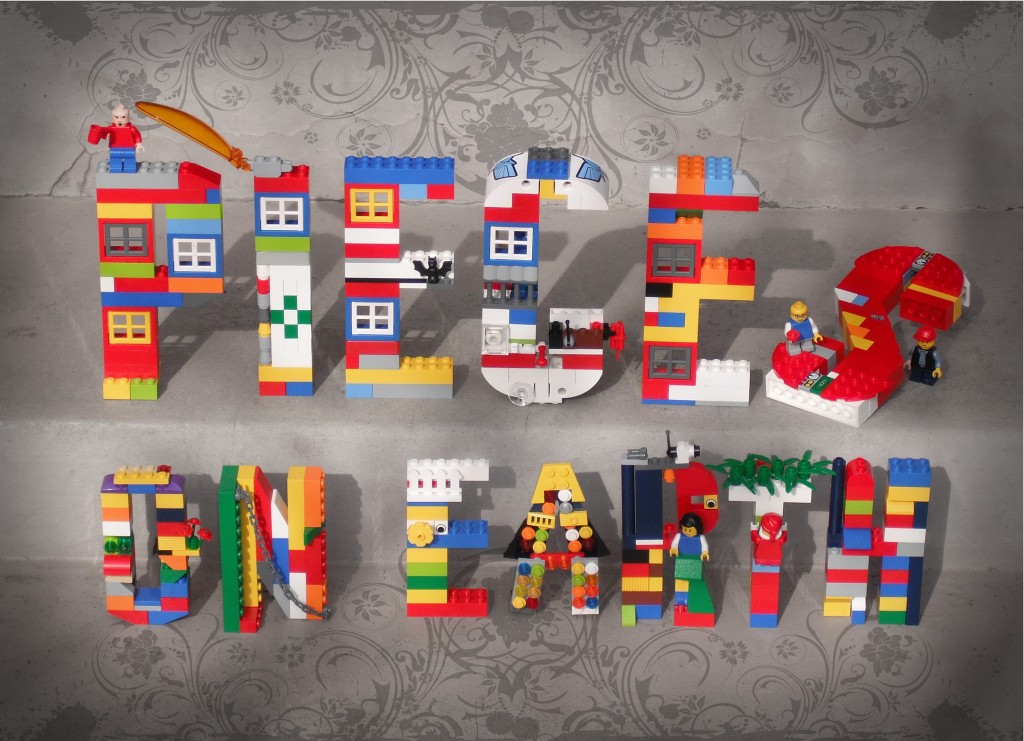 Holiday card 2010 – Front. Manipulated digital photograph of Lego typography. 5×7.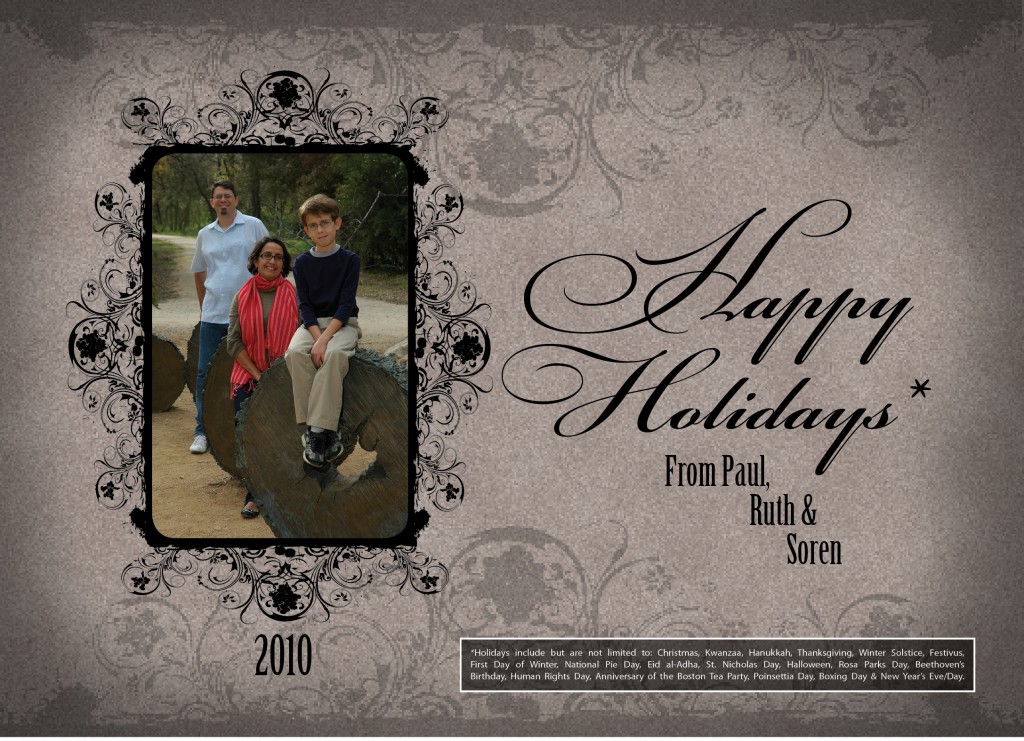 Holiday card 2010 – Back. Family portrait by Rene Wicha in Brackenridge Park. Font: Bickham Script Pro and Birch Standard. Disclaimer reads:
*Holidays include but are not limited to: Christmas, Kwanzaa, Hanukkah, Thanksgiving, Winter Solstice, Festivus, First Day of Winter, National Pie Day, Eid al-Adha, St. Nicholas Day, Halloween, Rosa Parks Day, Beethoven's Birthday, Human Rights Day, Anniversary of the Boston Tea Party, Poinsettia Day, Boxing Day & New Year's Eve/Day.